A C C E S S Services
Advocates for Children and their Unique Educational Needs
Education Services for Special Education, IEP help Michigan
Professional Advocacy for Your Child's Education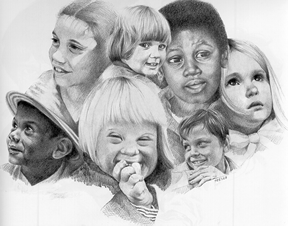 A C C E S S Education Advocates are ready to help your child in a variety of areas. Add A C C E S S to your child's team and we can provide our expertise with....
Expertise Areas
Student Case Review

Assessment, Identification, & Eligibility Issues

IEP (Student-based) Advocacy & Assistance

Placement (Least Restrictive Environment) Issues

Inclusion Review

Section 504 Issues

Early Intervention Needs

Disciplinary Matters

Revised (MI) High School Diploma Requirements & Personal Curriculum Issues

Transition & EDPs

Procedural Issues

Cultural Considerations

Adopted Children

Due Process Evaluation

Expert Testimony
The A C C E S S Team & Your Child
A C C E S S Education is led by the most experienced and respected Professional Advocate in the State of Michigan - Debora Blake.
When you choose A C C E S S Education as your child's advocate, your child's circumstances will be handled by our office as a team.
Like many important things in life, the team approach provides you with more expertise to make certain your child and their specific needs are everyone's most important consideration.
How Do I know if A C C E S S is the right place for my child's case?
Contact us for a free initial review.
We encourage you to look at our testimonials and see what we have been able to accomplish for other children in Michigan
Please take the time to review our "ABOUT" section so you can know more about A C C E S S, how we work for our clients and our qualifications.
We are ready to make your child's team stronger and more productive for the betterment of your child's education.
Service Area
A C C E S S Education is based in Southern Central Michigan. We work with clients from all areas in the Lower Peninsula on a regular basis.
We will work with clients in the Upper Peninsula of Michigan on a case by case basis, often dependent on the ability to travel due to weather, and cost of travel from Mid Michigan.